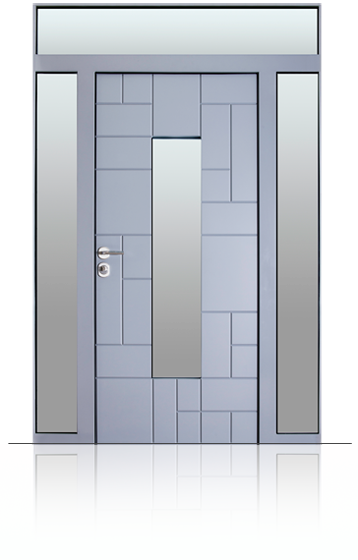 WINDOWED DOOR
All our SUPERIOR, ATMOSPHERE and MAGNIFIKA doors can be windowed under request with internal windows, fanlight, and sidelight.
Elegant and customizable, our armored glasses can be transparent or satin white. The glasses provide the highest security standard, thermal and acoustic insulation and provide additional natural light to buildings.
The double glazing glasses can be standard or filled with Argon Gas, for an improved thermal performance.
Available additional kit: acoustic insulation, thermal insulation, Hi-tech transponder/numeric code/fingerprint recognition system.
USE: villas and private housing, residential buildings, commercial buildings.