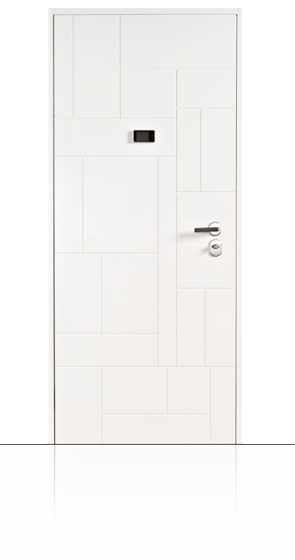 SUPERIOR
CLASS 3
SUPERIOR model doors are characterized by an additional vertical omega and three horizontal reinforcements. Together, these elements determine a greater rigidity and therefore, a greater robustness.
The high-density polystyrene insulation (5cm) provides excellent thermal isolation.
The adaptability to different environment solutions is ensured by the wide range of choice among the many coatings available.
USE: class 3 security door perfect for external use, villas, apartment buildings, private houses.
Available with thermal insulation.
NORMS AND CERTIFICATIONS:
UNI ENV 1627
UNI ENV 1628
UNI ENV 1629
UNI ENV 1630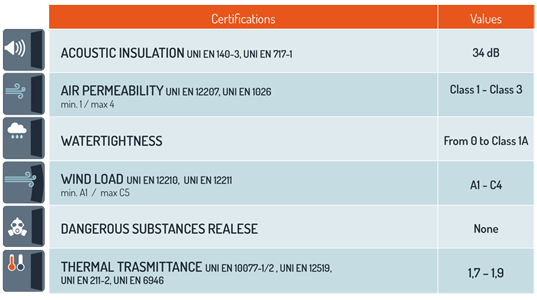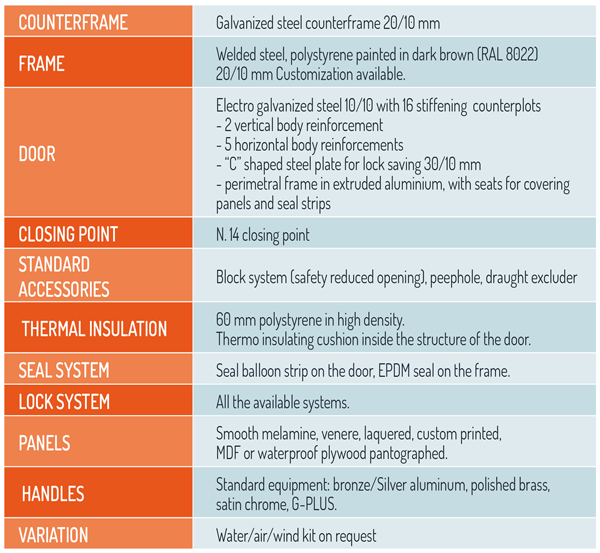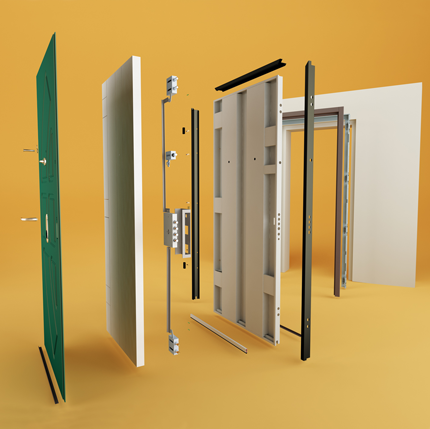 available locks




available handles