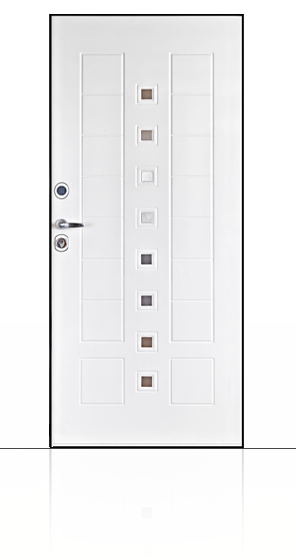 HI-TECH
On all Albert armored doors models is available an electronic lock that makes easier and safer accessing to your home.
We provide three different electronic locks to offer tailored solution for every need:
Simple transponder (magnetic card)
Electronic code (simple transponder with magnetic card + numeric code access)
Fingerprint detection system (possible in combination with both previous solutions)
Three keywords define Albert Hi Tech door:
SIMPLICITY
The installation process is easy and intuitive. The battery version does not require any electric installation.
PRACTICALITY
The door automatically opens when the transponder is passed by the lock. The transponder can be excluded temporally of definitively.
Once the door is being closed , the locks automatically close as well granting the best safety solution.
In case of energy breakdown of in case the battery stops working, the door keeps functioning with a normal mechanic key.
VERSATILITY
We are proud to offer multiple solutions.
The battery model is practical and easy to install. It does not require further operations and the battery grants over 2 years of regular functioning of the locks.
For a more frequent use (offices or business solutions) it is possible to install the door to the electricity line.
USE: the best solution for domotics houses, private villas, offices, banks, embassies and security buildings.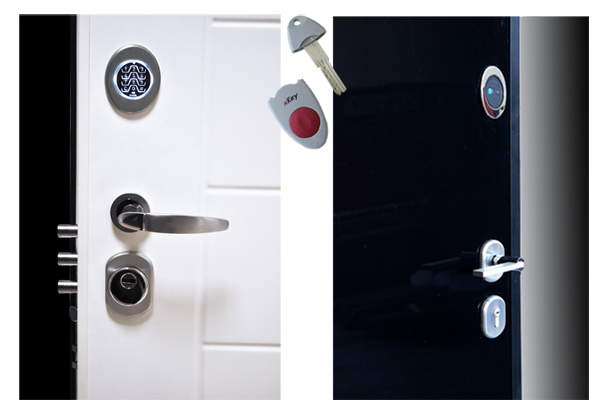 particular lock
exterior door with
electronic keypad,
inner door and key
available locks




available handles